Janna Phillips has created what we think is one of the coolest furniture lines, completely from foam. She's created fun, stylish pieces of furniture from blocks of eco-friendly foam, but the best part is the versatility of this line.
Janna's a veteran in the world of upholstery, having worked for manufacturers, and having owned a successful retail store in the H.D. Buttercup "manutailer" showroom in the Helms Bakery district in Los Angeles.
I've always felt that sofas and upholstered furniture was cool, but limited.  What happens when things change and you've got a different space?  I've always wanted to create things that can adapt to your life and perform other functions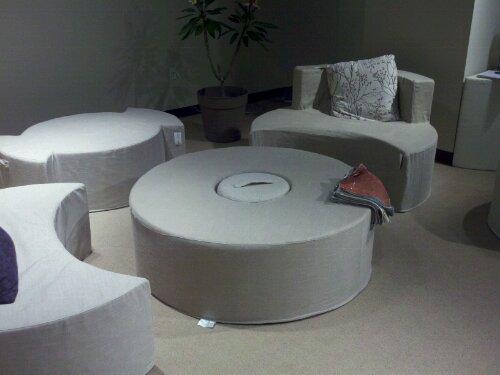 That is the best part of Janna's creations.  They can perform several different functions just by re-arranging them.  Such simple, primitive shapes, used in whole new ways.  Genius!