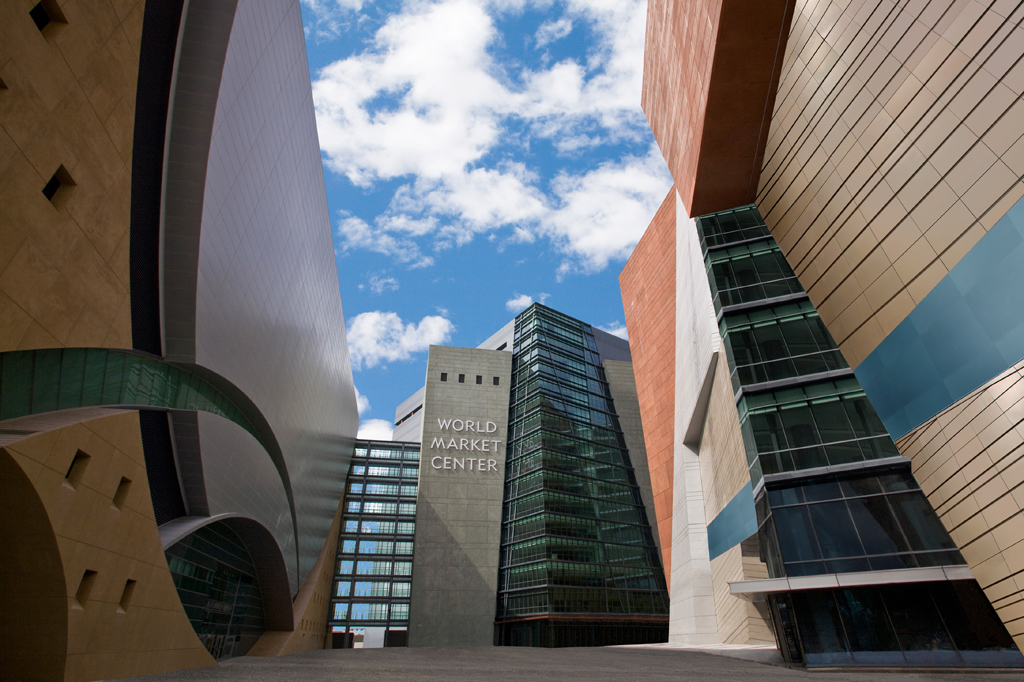 World Market Center in Las Vegas is one of the places our team searches for new product offerings and interesting design trends.  We visit twice a year and spend a few days viewing product launches from our existing partners as well as new potential suppliers.
Besides being a great place for us to review new leather furniture offerings, the World Market Center provides a number of industry seminars on emerging technologies and trends.
Being in Las Vegas, they definitely know how to throw a party, usually featuring several hosted events during the 5 day market with world class cuisine and entertainment.  It's a rough job when you have to travel to Las Vegas for business, eh?!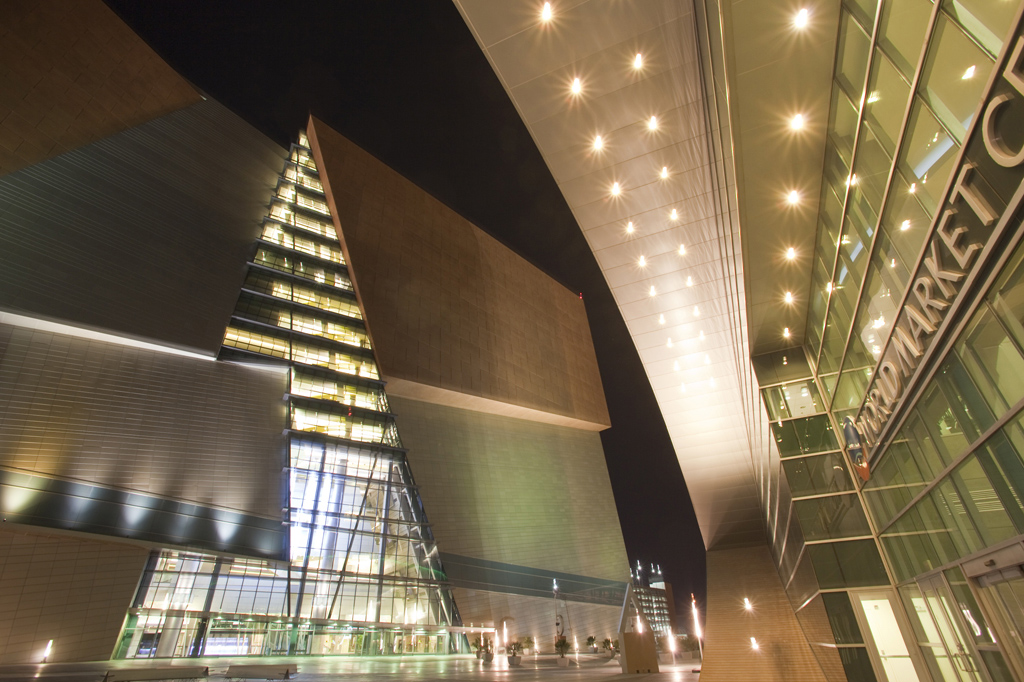 Interact with us Live while we're there! Ask us to find something just for you!
While we're there August 3rd and 4th, we'll definitely be posting up images and video of interesting products and design trends we find while we're there.  Feel free to comment below any of our posts with your thoughts, or if you'd like us to try to find something for you while we're there and we'll interact with you, literally from the World Market Center and try to find what you're looking for.
Our Twitter page will also be a great way to follow and interact with us.  Whenever we update the blog here, it will automatically tweet the post, as well as posting it to our Facebook Page. If you use either of these, then follow us on twitter, or facebook and you'll be in the loop.
We're also going to try to capture a little bit of the fun while we're there, and share it with you here on the blog.  Whether it's food, drink, or music at market, we'll share the excitement with you.  Take care and we'll look forward to connecting with you from The World Market Center in Las Vegas!
Here are some interesting facts, as provided by the World Market Center in their Media Kit:
Campus:
• Situated on 57 acres in the heart of downtown Las Vegas
• Phase One 10-story building opened in July 2005 featuring 230
showrooms and 1.3 million square feet of permanent exhibit space
• Phase Two is a 16-story building featuring 300 showrooms and 1.6
million square feet of permanent exhibit space; opened in January 2007
• Phase Three is a 16-story building featuring 400 showrooms in 2.1
million square feet; opened in July 2008.
• Phase One of the seven-story parking garage with 175,000 square feet on
each level. Phase One accommodates 3,600 vehicles; opened in July
2008.
• When fully developed, the $3 billion World Market Center will span 12
million square feet in one fully integrated campus with eight separate
buildings connected by sky bridges
• Adjacent to a 61-acre parcel, which is being developed as one of the
nation's premier mixed-use urban centers, with residential, business and
cultural components
• Contemporary architectural design, desert landscaping and water features
blend with the indigenous Las Vegas landscape and changing colors of
the desert, sun and sky
• Easily accessible for shuttles and taxi-cabs, with plenty of lighted
parking spaces
Distinctive Architectural and Design Elements:
•    Designed by internationally renowned architect Jon Jerde
•    Extensive use of iconic elements creates an "experiential design"
•    Free flowing set of sculptured buildings designed in a collage of basic
geometric shapes creating dramatic design
•    Architectural drama and colossal scale accentuated by convergence of
exterior geometric blocks with iconic features soaring 300 feet into the
desert sky
•    Eight towering buildings surrounding a central plaza, reminiscent of
European piazzas, upon build out
•    Sky bridges at every level connecting all buildings for easy access
without ever having to exit
Economic Impact:
•    Bringing a new industry and layer of business to Nevada
•    Catalyst for economic development and revitalization of downtown Las
V egas
•    Non-gaming economic impact of semi-annual Las Vegas Markets is
nearly $200 million annually